Naruto Online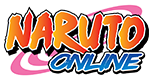 Naruto Online was developed in cooperation with Bandai and is a licensed adaptation of the original anime. In the role of a brand new Genin character, the player enters the world created by Masashi Kishimoto and, togehter with Naruto, unleashes the eternal Will of the Fire. Experience the orignal story of the anime and become a ninja yourself. The game sticks closely to the story of the orignal series. You can choose from more than 100 well-known characters like Kakashi, Hashirama Senju, and the ever more powerful Naruto Uzumaki. You'll see various Nin-Jutsus, like Naruto's Rasengan and the destructive power of Pain at the obliteration of Konoha. Through their ties of friendship, the ninjas can execte astounding combos to defeat even the strongest enemies.
The unique battle system which combines Nin-Jutsu and the mighty hermit mode
Different PvE and PvP systems that let you try out different setups with various ninja combos
Find new friends and fighting companions and form groups and guilds with them
Game Info
Become a powerful ninja!
Assemble a team of brave ninjas and help Naruto Uzumaki to become a Hokage and save his friend Sasuke. Learn different fighting techniques, master nine exciting chapters, and join up with your friends to prevail on this dangerous adventure.